THE ONLY TOOL YOU'LL EVER NEED TO MANAGE YOUR WHOLE BUSINESS
Manage every aspect of your business with little to no effort. Assign projects, deal with accounting, and collaborate with your team. Manage leads and turn them into clients – all in one place.
Our best partners and +11,000 customers worldwide satisfied with our services.
Achieve More In Less Time
Create projects and assign them to your team members. Split them into more manageable tasks to help your team become more productive.
Optimize Your Employee Performance
Manage all key employee information including leaves, holidays, or training schedules. Set KPIs and track employee performance. Track their warnings, complaints, and awards.
Keep An Eye On Everything
Track time spent doing work and view timesheets to see how well your team members are dealing with the tasks assigned.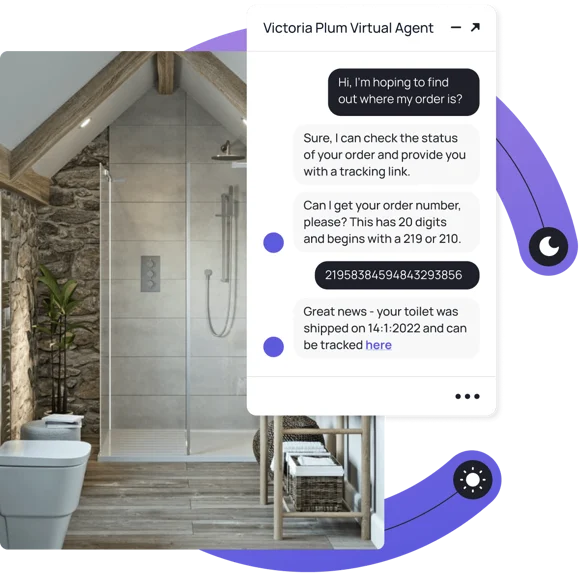 Manage Your Business, Projects, And Teams… With A Tool That Saves You Time And Money
CRM AI helps you make the most of your business
Grow your business on autopilot, with a business management tool that does all the "growing" for you. Stay up-to-date and keep track of time, finances, leads, and more! - in a single tool!
Keep Your House In Order, With One Tool
CRM AI Is The Smartest Way To Manage Your Business
Make faster and smarter decisions. Use an intuitive dashboard to get all the critical data about your company, and navigate between different parts of your business - from Project Management to HR - in just a few clicks.
Improve Your Team's Productivity
Keep Your House In Order, With One Tool
CRM AI is a complete business management solution. With a SaaS license, you can rebrand it, adjust all branding elements, and offer all its amazing features to your audience on your terms – Without writing a single line of code!
Motivate Your Workers With Incentives.
Grade the performance of your employees, compare them with others, and track any complaints or warnings. Also use awards to keep them motivated and encourage them to grow
Make Job Delegations Easier
Create and track projects. Set budgets, assign team members, and get your work done. Split your projects into small, manageable tasks and help your team get their work done faster.
Generate timesheets and keep an eye on how long your employees take to complete their tasks. Easily track time on all the tasks that you complete – and allow your employees to do the same.
MANAGE YOUR TEAM BETTER, AND HELP THEM WORK MORE .EFFICIENTLY
AUTOMATE BUSINESS MANAGEMENT, SO YOU CAN FOCUS ON OTHER THINGS.
Frequently Asked Questions
How does the MEJ CRM AI enhance customer relationship management processes?
The MEJ CRM AI enhances customer relationship management processes by analyzing customer interactions, predicting customer needs, and providing personalized recommendations for engagement. It helps in understanding customer behavior and preferences to foster stronger relationships.
Is it possible to conduct Zoom meetings within CRM AI itself?
Yes, it is possible to conduct Zoom meetings within CRM AI. To do so, you simply need to add your Zoom Account ID, Zoom Client ID, and Zoom Client Secret Key under the Zoom settings tab in settings menu
What payment methods does CRM AI offer
CRM AI offers a variety of globally recognized payment methods including PayPal, Stripe, Bank Transfer, Paystack, Flutter wave, Skrill, Coin gate, and many others.
What kind of insights and analytics can the MEJ CRM AI provide to improve sales and customer service?
The MEJ CRM AI can provide insights and analytics on customer behavior, sales trends, and service performance. It can identify opportunities for cross-selling, upselling, and customer retention, as well as track key performance indicators to improve overall CRM effectiveness.
Is it possible to preview and edit the templates of invoices and emails in CRM AI?
Yes, it is possible to preview and edit the templates of invoices and emails in CRM AI. You can customize the templates to your liking. Additionally, we have created tutorials on how to do this, which can be found on the MEJ Labs Channel.
Do you have any in-app messenger feature that can help us stay updated without any disturbances?
Yes, we do have an in-app messenger feature that allows you to easily communicate and stay updated without any disturbances. It's a convenient way to stay connected and informed within the app.
In CRM AI, is it possible to configure Webhook Settings?
Certainly! In CRM AI, you can access the Webhook Settings feature under the settings menu. This allows you to configure and manage webhooks for your CRM AI system.
Take Your Business To The Next Level
Manage Your Business, Projects, And Teams… With A Tool That Saves You Time And Money
Manage your customer relationships with Mej CRM AI. The app that uses artificial intelligence to help you create and update your customer profiles, communicate and interact with your customers, and provide and collect customer feedback.

Download today and see the difference.